Allow Pastor Carlos to Create Your
Perfect Wedding Ceremony

Pastor Carlos loves working with couples and has performed hundreds of weddings in churches, on the beach, in parks, resorts, wineries, yachts, and even in a hot air balloon! Pastor Carlos performs non-denominational Christian weddings and non-religious weddings as well... it's your wedding, so he will do it your way!

He has been officiating weddings since 1995 and currently serves the greater Southern California areas including San Diego, Riverside, Los Angeles, and Orange Counties.

Pastor Carlos has created many custom ceremonies: unity candle, sand, tea, wine, hand, etc. all to reflect the unique personalities of each bride and groom. He has also written customized vows and pledges for many couples to suit their individual preferences and unique situations. Couples can repeat them after Pastor Carlos, or write and read their own vows.

He loves working with couples to create a custom ceremony that is fun, memorable, and reflects who they are in a special way.

If you don't have a Wedding Coordinator, Pastor Carlos will be happy to coordinate and personally assist you with your wedding rehearsal.

Pastor Carlos has worked full-time in three churches, ranging in size from 400 to 5,000 people in Orange and San Diego Counties, and has lived in Southern California for many years.

Pastor Carlos is an ordained minister and has been trained to do various ceremonies, as well as pre-marital and marital counseling. He has an excellent online counseling tool that he uses with couples called Prepare / Enrich.

"Falling in love is easy, staying in love requires a plan!"
Pastor Carlos typically meets with a couple for a free consultation for 30-45 minutes to get to know each other, to go over ceremony options, and to answer their questions. Click HERE NOW to schedule an appointment.
Our fees range from $250 - $600 based on various factors (i.e., day-of-week, time, location, size of wedding, ceremony, casual or formal, officiate, etc.). Don't let a little extra cost keep you from hiring one of the best on your once in a life time wedding day.

If he is already booked Pastor Carlos will be able to find a associate that will also do a wonderful job for you.
Pastor Carlos was chosen as the #1 Wedding Officiant in CA & San Diego County and won the Bride's Choice Award 5-Years in a row
Carlos has been married to Lisa, the love of his life, since May 2, 1987. They have three beautiful daughters and one son.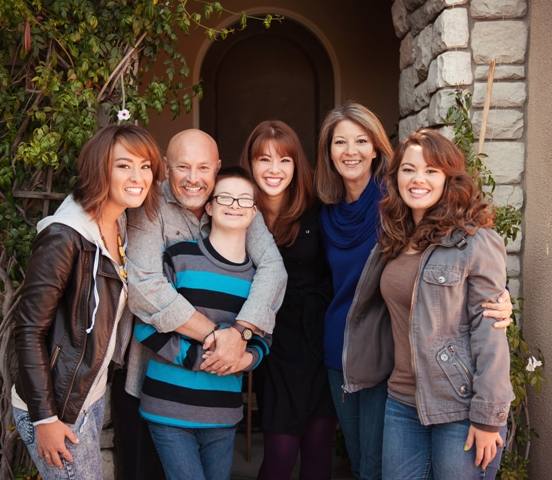 Pastor Carlos was asked to write Chapter 5 in...
You can order your copy or check it out on Amazon.
Check out some of the weddings Pastor Carlos has performed...